(FLINT, Mich., April 27, 2019) – On Saturday, May 4, some of Flint's youngest entrepreneurs will set up shop in the outdoor pavilion at the Flint Farmers' Market from 10 a.m. to 2 p.m. The students have spent several weeks developing their business ideas during the YouthQuest after-school program and are looking forward to selling their products at the 2nd Annual YQ Biz Youth Business Fair.
"I think people are going to like our idea," said Anjola Adigun, an eighth-grade student participating in this year's fair. "We make custom-decorated mirrors that have positive sayings on them. They help boost your self-esteem."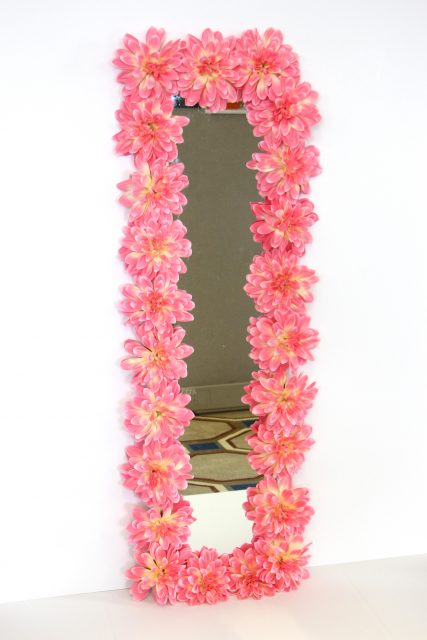 Reflections – which will sell a variety of mirrors and accept custom orders during the event – is one of 36 student-run businesses that will be featured at the business fair.
The event wraps up months of financial literacy and entrepreneurship training, according to Cheryl Adkins, program director of YouthQuest, which is made possible with the generous support of the Charles Stewart Mott Foundation and 21st Century Community Learning Centers.
"Students learn by doing, so YQ Biz is very hands-on," Adkins said. "After they learned the basics, we challenged them to develop business plans, build prototypes and present their ideas during a 'Shark Tank'-style business pitch competition."
With support from United Way of Genesee County Community Impact in partnership with Chemical Bank and Huntington Bank, students who advanced from the pitch competitions enlisted their peers to assist with production for the upcoming fair. In addition to mirrors, participating businesses will sell everything from handmade soaps and candles to stress balls and printed tees.
According to Adkins, the program benefits the "youthpreneurs" in more ways than one. Students gain confidence, develop an entrepreneurial mindset and hone important skills, such as teamwork and communication.
"Teaching students about entrepreneurship prepares them to find opportunities in challenges," Adkins said. "That kind of critical thinking will help them in all aspects of their life – at school, at home and in their community."
The YQ Biz Youth Business Fair will be held May 4 from 10 a.m. to 2 p.m. For more information, visit yquest.org or call (810) 600-1422.